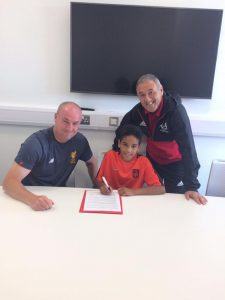 A promising young football player from Formby has signed his first contract with Liverpool Football Club's youth academy.
Paul Murphy-Worrell, aged-eleven, has been attending training sessions with Hugh McAuley since he was five, he also plays for local team, Redgate Rovers FC.
Clare Murphy-Worrell, Paul's mum said: "We are absolutely delighted, Paul was approached by Liverpool FC a few years ago, but I just didn't feel the time was right for him to join the academy, not just because of his age, but developmentally as well.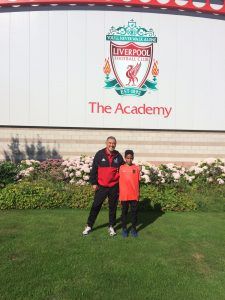 "Paul will start senior school in September; he's definitely ready to take this step into an exciting new chapter in his life, he plays many different sports, but football is his real passion."
Clare attributes his achievement to dedication, determination and the professional coaching delivered by Hugh and his team.
Speaking of Paul's success Hugh said: "I am delighted for Paul, we're all very proud. He is, without doubt, very talented and this signing demonstrates the club's commitment to developing his skills moving forward.
"I wish him every success as he begins the next stage of his promising football journey."